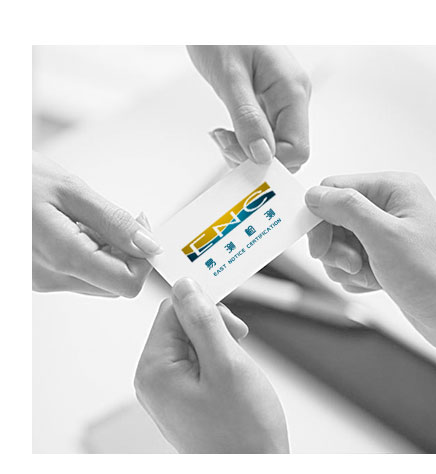 EAST NOTICE CERTIFICATION SERVICE Is a qualified independent third party inspection bodies, product testing and certification services in more than eight years of experience, with complete security laboratory, Electromagnetic Compatibility Laboratory, RF laboratory, chemical laboratory and the reliability of the laboratory. Is a set of electrical test, test fixtures, medical equipment testing, chemical testing, toy testing, textile testing, reliability testing, performance testing and corrective measures to provide our customers a professional certification body.
Laboratory accreditation system in accordance with standard ISO / IEC 17025 to strictly enforce the ENC quality control laboratory, won the Germany ,EMCC, the U.S. FCC, UL, SIEMIC, CPSC, TSCP, UK ITS, Netherlands Telefication, Canada IC, CSA, NEMKO Norway and other institutions recognized.
Sophisticated laboratory equipment and experienced industry professionals and "people-oriented, quality first" service concept, the professional achievements of the ENC brand image, has been recognized by clients and peers at home and abroad, to obtain a good reputation and stable market. ENC strength for your products get national certification to provide comprehensive one-stop service to help you rest assured that the products marketed around the world.
As an independent third party, we confirmed the conformity of the products, services, processes, management and so on, "justice, authority" certificate and the report issued!
As an innovation of institution, we provide standardized and more customized and non-standard (high) standards of service, help customers to quickly respond to market changes.
As a value-added services, we take the customer as the focus, high quality and efficiency and pay attention to after-sales (standard dynamic sharing, training, etc.)
As a large certification body, our heart is the quality, safety, health, environmental protection... , is shouldering the "trust and build the good faith society" mission!